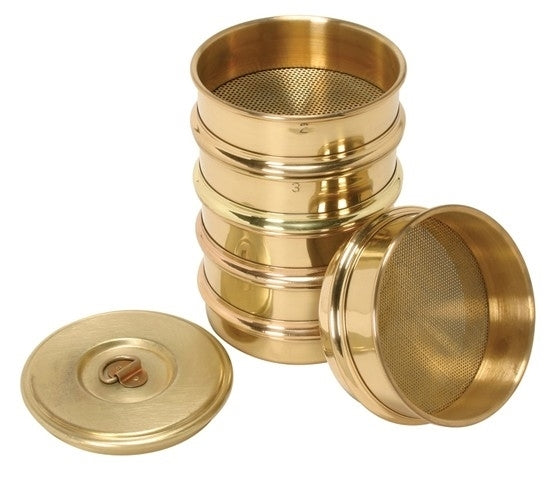 Ground Coffee Testing Sieves 12"
Sold out
Request a Quote
Request a Quote
Sorry, this item is sold out. But we're here to help! We may have other equipment that isn't on the site yet, so let us know what you need and we'll help you find it.
Contact us
, USA 800-999-1600, International +1-650-556-1333
12 INCH TESTING SIEVES for GROUND COFFEE
Testing sieves made with brass rim, half-size (about 1 5/8" deep) with stainless mesh. Pan is needed to catch the ground particles that fall through; lid needed to hold on to stack as you manually shake the stack or use an electronic vibrator.
Purchase Options
Single Unit(s) can be ordered individually by specific numbers available Options: #16, #20, #25, #30, #35, #40, #45, #50Price: $78/each Basic 12" Set: #16, #20, #25, #30, #35, #40 and pan and lid Price: $500 Full 12" Set: #16, #20, #25, #30, #35, #40, #45, #50 for finer grinds plus pan and lidPrice: $644 Lid and/or Pan may be purchased separately as well Price: $45/each
Multiple Sieve Numbers 
Multiple sieve numbers and their different quantities need to be added at the conclusion of each sieve number that was submitted.