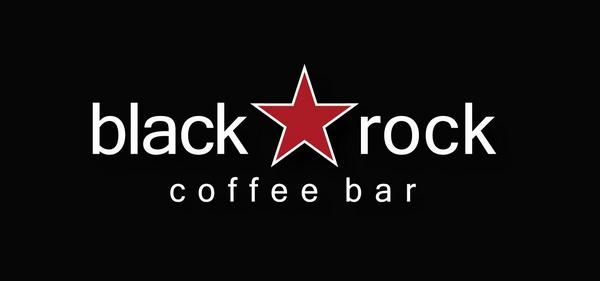 Roastery Story: Black Rock Coffee Bar

Relocating Operations...But Not The Equipment
Based in Vancouver, WA, Black Rock Coffee Bar (BRCB) is a leading drive-thru oriented retail coffee chain with more than 70 stores (franchise and corporate-owned) operating across seven states along the West Coast, Southwest, and Mountain West regions. It also operates two industrial roasting plants to supply the coffee for its menu offerings and product lines. Founded in 2008, BRCB has grown significantly in recent years and plans to expand its footprint in growth markets including Arizona, Colorado, and Texas. 
As part of this expansion, BRCB decided to relocate one of its two roasting plants from Portland, OR just across the Oregon border to Vancouver, WA. In doing so, they purchased a new 120-kilo Probat for the new Washington roasting facility to match the equipment in their Tempe, AZ plant. This meant that BRCB needed to quickly sell the existing roasting equipment — and other ancillary items — before the lease expired at the Portland plant. Justin Lesher, BRCB's Warehouse/Roasting Manager, was tasked with handling the sale, so he called CoffeeTec to help.
CoffeeTec's Role
A complicated sale often comes with a lot of moving parts, so Black Rock Coffee wisely reached out to us early in the process in December 2020. It took several months for BRCB to work out the appropriate time to sell. During this time, CoffeeTec kept checking in with Justin every few weeks to see how he could help expedite the process.
This tenacity eventually paid off in March 2021 when Justin was ready to list Black Rock's Diedrich CR-70 mini-plant made up of the roaster, destoner, afterburner, and loader. CoffeeTec handled the entire listing process and, due to CoffeeTec's proven marketing strategy to its worldwide customer network, started to receive multiple inquiries on the equipment immediately after the equipment listing went live on CoffeeTec's website in late March.
A Sale Is More Than A Single Transaction

If selling a coffee roaster was just a single, simple transaction, then Justin could probably have gotten the job done on his own. But, if you manage a coffee roasting business, then you know that selling and moving a coffee roaster is anything but simple. And frankly, it's nothing but a distraction from coffee production.
The clock was ticking for Justin to shut down operations and get out of the facility that housed the roasting plant. CoffeeTec immediately went to work handling it all: creating and marketing the equipment listing for all components of this mini-plant, manning phone activity and online requests, juggling the negotiations, financing options, final pricing, creating and freight logistics, transportation, and more. 
CoffeeTec ended up vetting four interested parties, giving CoffeeTec the ability to negotiate the best deal on the most serious offers. CoffeeTec finalized the sale with the new buyer within one month of the listing. It happened so quickly that BRC still needed to use the equipment for another five weeks due to production demand.
As soon as Black Rock Coffee Bar was ready to part with the equipment, CoffeeTec sent  technicians to Portland, OR to oversee the decommissioning and disassembly. It also freight-prepped the equipment and coordinated shipment to its new roasting home in the Midwest. From the day the equipment was decommissioned, CoffeeTec had it safely loaded onto a truck to Missouri in less than one week. (See full timeline above.)
The Outcome
All parties involved in this transaction agree it was a win-win for everyone. Black
Rock Coffee Bar unloaded a handful of roasting equipment fast for a good price — and also had CoffeeTec sell four JACKY storage hopper bins in the process. Now, Justin and his team at BRCB are focusing on their roasting operations in Vancouver, WA and Tempe, AZ. And, CoffeeTec is on standby to reassemble and commission this mini-plant in its new (very ecstatic) owner's location.
We Can't Wait To Do It Again...Because It's What We Do!
As this case analysis demonstrates, selling your equipment is so much more than listing your equipment online and ordering a truck. Let CoffeeTec handle your entire equipment sale, from marketing, to finding the right buyer, negotiating a great price, decommissioning, crating and freighting your equipment, and more. We can even help you find replacement equipment, whether you're downsizing or expanding, and consult on plant design and layout. 
Don't have any roastery equipment you need to sell but know someone who does? Let us know. We pay handsome referral fees!
We can't wait for the next chance to match the right coffee roaster to the right owner. It's what we do, so that you can keep doing what you do: roasting great coffee.
Here's a relevant P.S. to the story: We recently received a call from someone wanting us to sell their 30-kilo Primo. It turns out that they bought it six years ago from Black Rock Coffee Bar. BRCB was selling it to make room for the Diedrich CR-70 that is the topic of this case analysis. It's a small world! And, it's a testament to CoffeeTec's deep connections within the tight-knit coffee roasting community.