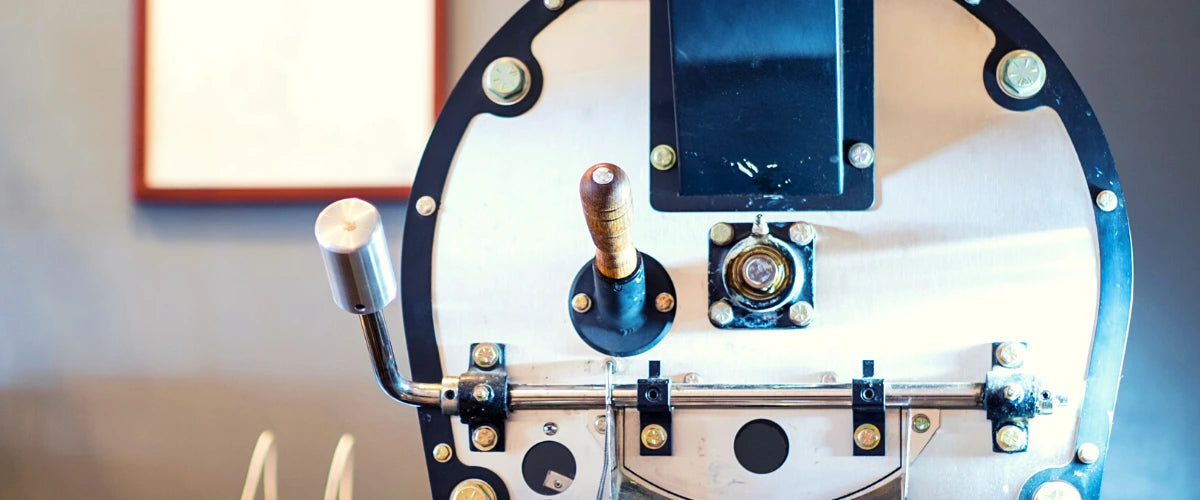 YES! A Coffee Roaster Is More Affordable Than You Think!
CoffeeTec's New Roaster's Choice Lending Program Puts The Power of Financing In Your Hands
We've seen the scenario time and again: A client who's passionate about roasting has started a roastery or cafe business and needs a coffee roaster. Or, an existing coffee-oriented business is to the point of expansion and needs to upgrade. Money is (probably always) tight, and in addition to wearing all the hats a small business owner wears, now they have to put on the hat of an accountant and overnight money expert.
By the time they find us at CoffeeTec — either for consulting or equipment (it's usually both) — we hear that constant roaster's refrain: "Dude, how am I supposed to get ahead when I need to throw down thousands for the most important piece of equipment I need to keep this place running? I've gotta make what I have last another year or two before I make that jump."
We feel you. And we hear you. So, as we do, we've been searching for quite some time for a novel solution to help you outfit your coffee business in an affordable, low-risk way that keeps money in your pocket and helps you generate revenue. 
Luckily, we've found the solution through a new partnership with a lending network that specializes in financing equipment needs — and it's available to you through our Roaster's Choice Lending Program.
Oh, did we just say the "F word?" We did, indeed, and we're here to explain why. Next to your coffee roaster, financing that beautiful brewing beast can be your most powerful business tool. 
Did you know that approximately 80% of commercial or industrial equipment is financed? Plenty of businesses, including coffee roasteries and cafes, would not be able to meet consumer demand if this particular type of business financing was unavailable. Think about it: There are so many start-ups and ongoing business costs that can't be financed (marketing, advertising, supplies), so it's worthwhile to preserve cash flow for those line items along with new opportunities, unexpected expenses and other costs that come your way.
All to say: Financing isn't a bad thing. Used the right way, financing can help you hold on to your cash and even generate revenue, preserve other lines of credit, hedge against inflation, provide tax advantages, and increase your competitive edge. Let's take a look at the top five benefits now.

Top Five Reasons to Finance Your Coffee Roaster
1. Hold On To Your Cash & Generate Revenue
Maintaining your cash flow or working capital is a major factor in keeping your coffee roasting business running. When you have cash available, you can invest in more inventory, pay your staff better, and advertise or bring in more business. 
Funding other areas of your business are possible when you finance and lease equipment rather than pay for it upfront. You can use that equipment to make the products or provide the services that will fund it later on. 
With your cash free to expand your business, make improvements, or even invest in research and development, you can build a much better business. This puts you in a position to make investments that have better tax write-off potential than equipment.
Financing also gives you the option to get new equipment now and pay for it in small, manageable payments. You can start earning money with your new equipment before your first payment is due.
2. Preserve Other Lines of Credit
Equipment financing won't exhaust your bank lines of credit. By financing your roasting equipment through our Roaster's Choice program, you can keep potential lines of credit open for financial emergencies and use our financing to help build your business credentials with any bank or other lending institution.
3. Hedge Against Inflation
Tapping into equipment financing really does help your business hedge against inflation risk. Consider the ramifications of placing a large down payment on equipment or paying for the total cost all at once. It ties up your free cash and also makes little financial sense in terms of inflation. Equipment financing will allow you to make a series of payments over time and the lender will be the one who absorbs the devaluation of these payments over the course of the financing term due to the inevitable inflation.
4. Provide Tax Advantages
Equipment financing is commonly structured in such a way that it reduces the borrower's tax burden. And, as a business owner, you're probably aware that working capital equipment purchases can be 100% tax-deductible thanks to the IRS's Section 179. 
5. Increase Your Competitive Edge
Don't be left in the dust by your competition. Every industry is seeing growth and change as equipment becomes networked, automated, and connected to smart devices and software packages — and roasters and other large roasting equipment are no exception. 
The equipment you purchase can be used to increase your competitive advantages, like increasing capacity, driving revenues, and boosting profitability. All of these can help you translate your business into a more valuable brand, along with more customers, sales, and profits. Rather than chasing the leaders in your industry, with the right up-to-date equipment, you could very well become one. Of course, conversely, not purchasing the equipment you need could erode your competitive advantage and damage your brand.
So, How Does The Roaster's Choice Lending Program Work? 
Convinced yet? Well, let's show you three ways how and why the Roaster's Choice Lending Program works:
1. We show you your financing options directly at the point-of-sale.
See a roaster you like on our site? Take a look at the green "FINANCE IT!" button on the right side of the product page for any product $2,000 or more, and you'll see what a potential low monthly payment could be. An affordable monthly finance payment is automatically calculated for you based on the equipment sale price. Interested? Just click the button and submit a simple digital application in seconds.
2. We give you choices by delivering multiple offers from competing lenders.
We've gathered the nation's top equipment finance companies into a powerful network of lenders ready to compete to earn your business. And when lenders compete, approval rates go up and your costs can go down — making a smart equipment decision pretty darn easy.
Once you submit your 60-second application, our network of lenders race to approve the application and the first three to approve it compete by presenting their best offers to you. Then, you can compare and review the competing lender offers and choose the best one. 
3. We help you make the best financing decision. You're not on your own!
With traditional equipment financing, the process usually leads you away from the equipment dealer and thrusts you into the hassle of forging a new relationship with a lending institution that really doesn't get your business. Our Roaster's Choice program is built on a user-friendly platform that enables us to help you track and manage the financing options presented to you. Everything is in-house and streamlined, relieving you of one less headache to deal with. 
PLEASE NOTE: We do not sell your information to any outside soliciting agency. You also have access to a dedicated loan agent to guide you through the financing process.
We give you quick visibility, we deliver strong competing offers to choose from, and we help you make the best choice. These advantages are at the heart and soul of this program and why we've named it what we have. 
So, are you ready to take steps toward new business success? The choice is yours!
Start shopping by visiting the new and used roaster section on our CoffeeTec online store. Once you identify a roaster you're interested in and click on its product page, you'll notice a green "Finance It!" button displaying a possible "real-time" monthly payment. If you're interested in applying for a financing loan, just click that button to start the quick online application process.
Curious to know more? Check out our Equipment Financing FAQs!