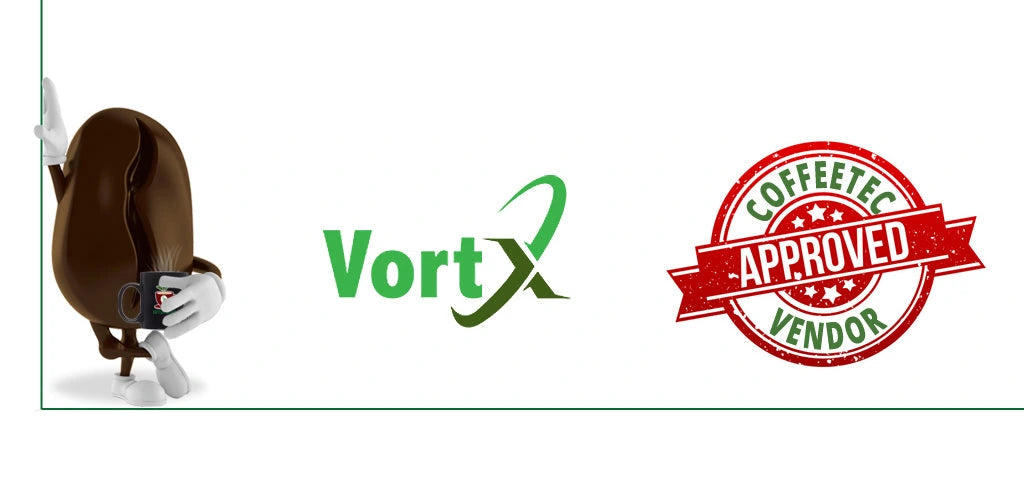 CoffeeTec Product Spotlight - VortX EcoFilters
VortX KleanAir Systems Gives You The Eco-Friendly Coffee Roasting Pollution Solution You Didn't Know You Needed
Well, we've done it again! We've just added another company to our growing CoffeeTec Vendor Marketplace — connecting you to interesting, quality, affordable coffee roasting products made by manufacturing innovators. 
Today we welcome VortX KleanAir Systems to the CoffeeTec Community. Here's a quick rundown of why we love them and why you will too:
Who Is VortX KleanAirSystems?
VortX KleanAir Systems is the brainchild of coffee industry veterans Ron Kleist and Willem Boot. They've combined their 30+ years' experience in specialty coffee roasting to create

a better solution to reduce your roaster's emissions

.





Based in Berkeley, CA, an area long known for its history of environmental technology, VortX has its finger on the pulse of what eco-conscious roastery customers want and need — and it's called the

VortX EcoFilter™.

Read on to learn more.
What Exactly Is The VortX EcoFilter and Why Should I Care?
The VortX EcoFilter is the first hydro-powered emission reduction system for the coffee roasting industry. Yes, "hydro" as in water! The VortX EcoFilter uses the energy of a cyclone and the power of atomized water to pull chaff, dust, smoke, and odors out of the waste stream.

Essentially, this means that you now have a clean and sustainable afterburner alternative. You're welcome.

The VortX EcoFilter removes exhaust up to 80%, making it the only energy-friendly, extremely effective filtering solution to deal with smoke and odors. Your neighbors will thank you.
Here's why we think you'll care: You save money, the environment, and your community relationships.
So, if you're interested in those savings, then you owe it to yourself to take a look at what the VortX EcoFilter offers.
How Can The VortX EcoFilter Benefit My Business?
The VortX EcoFilter helps you save on initial costs, energy, and labor:
Here's how the VortX EcoFilter looks when attached to a Giesen roaster:
Want a closer look? Then click the button below view the VortX EcoFilter's detailed product page chock full of additional benefits in our online store. Don't forget to scroll down the page for short videos by VortX founders and a few of their clients.
CoffeeTec's Gift To You
Ready to purchase a VortX? You couldn't ask for a more supportive team to help you get started. When we partner with vendors, we take very seriously that they've trusted us to become one of their sales distributors. We learn everything we can about their products so that we can keep offering our customers the same education and guidance we pride ourselves on when making these important equipment decisions. If we can't answer a question, we'll consult with Coffee Crafters directly to get it answered.
The advantages don't stop there. When you purchase a product from one of CoffeeTec's vendor partners like VortX, you also receive the below benefits:
We Can Help You Afford It
And don't forget about our incredible Roaster's Choice Lending Program that lets the nation's top lenders compete for your business with their best financing offers. We just made the prospect of owning a Coffee Crafters roaster even more affordable!
Join the CoffeeTec Community
Of course, no matter what you purchase from CoffeeTec, whether it's one of our 3,000+ products in our online store, or you invest in our consulting services, you automatically become a part of our CoffeeTec Community, where you're kept in the loop on our specials, deals, informative blogs, and more. 
Have questions? Feel free to explore our FAQs or contact us. Let's help you build the coffee roastery of your dreams!