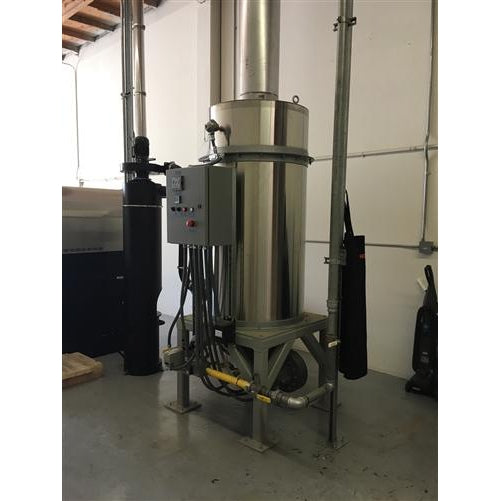 15 Kilo: Probat Afterburner - TO2 . . . with Selkirk
Sorry, this item is sold out. But we're here to help! We may have other equipment that isn't on the site yet, so let us know what you need and we'll help you find it.
Contact us
, USA 800-999-1600, International +1-650-556-1333
15 KILO: PROBAT AFTERBURNER - TO2 . . . WITH SELKIRK This afterburner has an interesting history: Customer ordered a roaster and afterburner to go into a specific California location only to find out that the lease fell through - so he switched to another city where there was no afterburner requirement . . . so now he is stuck with this non needed afterburner - so it is as close to new as humanly possible and there is a group of Selkirk piping that goes with it. By the way - this is a more industrial version of afterburner in that it is equipped with the latest Maxon burner - which is more powerful than needed. This also is made in full Stainless Steel which makes it OK to go inside or outside and is a good looking piece of equipment. Mount it on legs if you want to put it up in the air - as that is normal. The more you can keep an upward movement of the air exiting the chaff collector the more friendly your system will like you. Ships from Southern California.