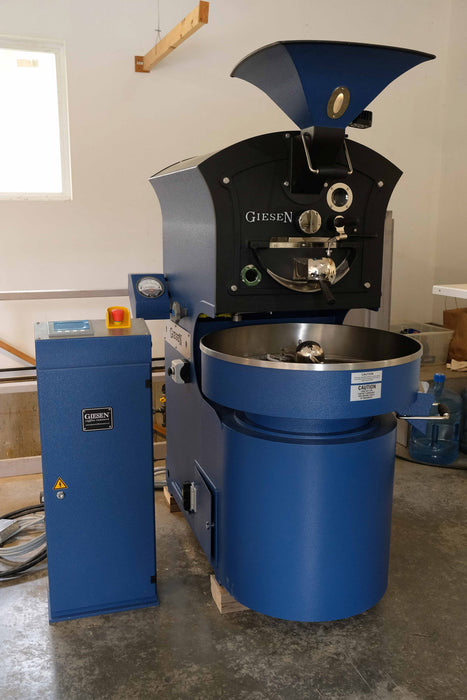 6 kilo: Giesen W6A - Never Installed!
Sorry, this item is sold out. But we're here to help! We may have other equipment that isn't on the site yet, so let us know what you need and we'll help you find it.
Contact us
, USA 800-999-1600, International +1-650-556-1333
This roaster is brand new and has not been ran except for the original test runs at the Giesen Factory in 2018.  It was a warranty replacement for an older Giesen that the Owner had, but never installed as he found he did not have time to install and run a coffee business.
Please help us get this out of the Owner's garage!!
This roaster has fully variable drum speed, variable fan speed and variable gas control by using the manual or automated digital control.
50x29x68 / 995 lbs
Included:
Gas gauge and manual valve
Dual temperature probes (thermocouples)
Giesen Automated Roast Profile System with laptop
Cropster access plug and play integration
Comes with NG burner but propane burner supplied also
Ships from BC, Canada