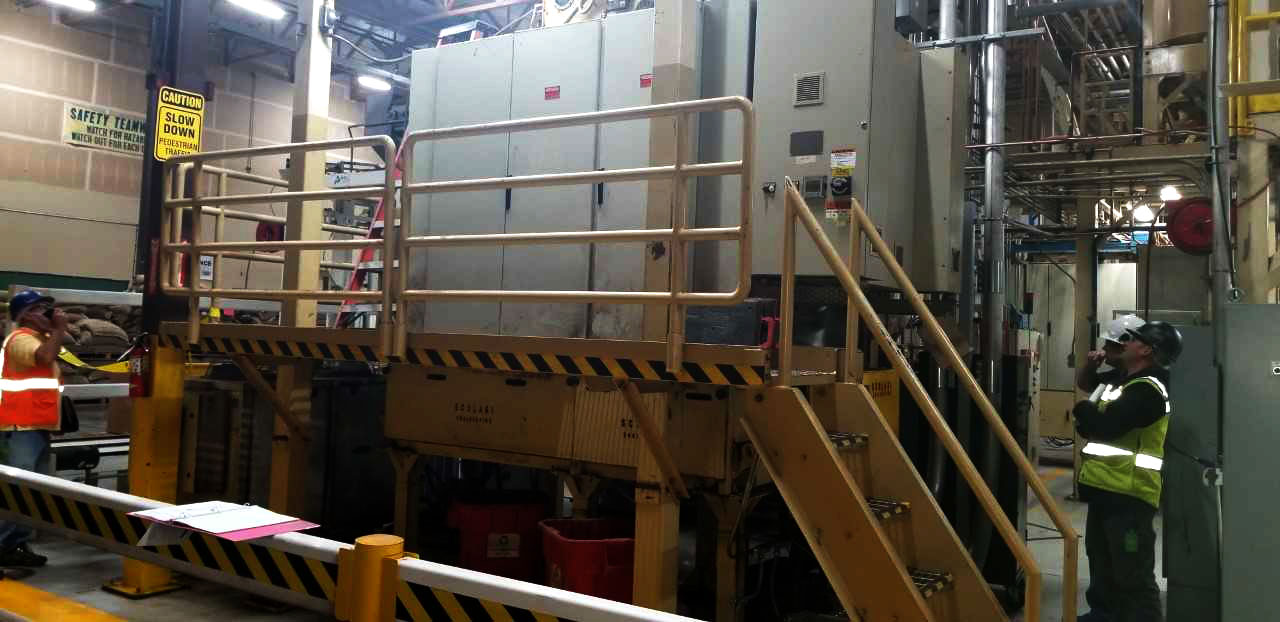 Used Scolari MAC 800S Roller Mill with Accessories
Sorry, this item is sold out. But we're here to help! We may have other equipment that isn't on the site yet, so let us know what you need and we'll help you find it.
Contact us
, USA 800-999-1600, International +1-650-556-1333
Scolari MAC 800S - 4000 # hour Roller Mill with "in & out" accessories
This is a huge roller mill . . . like 4000 pounds per hour and designed to run 24 hours per day without heating up.  Big machine assembly.  Includes the platform, stairs, cat-walk and notice the discharge into the Cable take-away line.
Now in storage
Ready to ship immediately.  Installed in 2000 by MPE in Seattle, the owner replaced this one with one more than double its size!  Preventative Maintenance program was constantly in place and supervised by MPE.  The heads in this roller mill are a little less than mid-life with about 2 years to go before another re-sharpen is needed.  This was running coffee for ground coffee bagging line.
 
Everything Included

This mill is totally refrigerated water-cooled and can go all the way down to Turkish, espresso as well as all the sizing for drip coffees.  The current owner ran both 560 and 790 micron-sized grind.  It is completely computer run and monitored.  Everything is included from the air-veyor to load it to a Cable-Vey to move ground coffee over to the packaging machinery.  Call 650 556-1333 x5 for much more detail.
 
Electrical:  Set for 480 Volt 3 phase 60 hz operation.  Electrical - Uses 120 Amp breaker.
Shipping Weight ??? over 10,000 pounds just for that machine sitting on the truck (see photo)
PLEASE CALL OR EMAIL FOR SHIPPING DETAILS