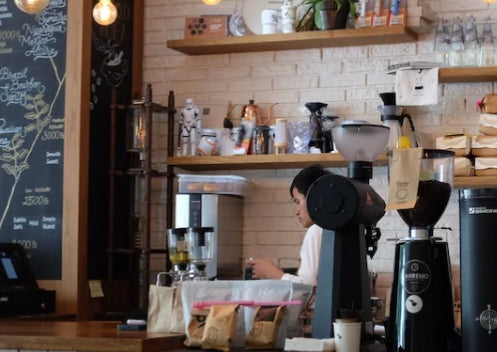 COFFEE ROASTING IS PERCOLATING TO RECOVERY (Part 1)
The coffee industry faced significant challenges during these past years. Supply chain interruptions, closures, office workers transitioning to remote locations, transportation, social dynamics, and the like.
During this time, a changing consumer behavior already emerging, accelerated online shipping and home brewing. The coffee roasters who responded to this shift by expanding their e-commerce presence and offering convenient home delivery options were able to work through many challenges. They also focused on providing a variety of coffee beans, including specialty and single-origin offerings, to cater to the evolving preferences of coffee enthusiasts.
As the strengthening of supply chains with all the logistical challenges began to improve, efforts were made to strengthen the process and ensure the uninterrupted flow of coffee beans from producers to roasters. Roasters were able to collaborate closely with their supplier to mitigate risks and find alternative sourcing options, thus stabilizing the supply of raw coffee beans.
The challenges brought forth the importance of quality and sustainability into focus. Innovation and diversification of the business models emerged, new product lines, take-out options, local support from customers, online gift card purchases, and increased social media activity. All these factors fostered a sense of community and strengthened customer relationships.
SUMMARY
Overall, the recovery of coffee roasting has been driven by a combination of factors, including increased demand, adaptation to changing consumer behaviors, supply chain improvements, sustainability efforts, innovation, and community support. As the world continues to navigate in this new era, the coffee roasting industry is poised to regain its vibrancy and will continue delighting coffee lovers worldwide.